Medical Supervisor
John Kocka M.D.
Offering Patients a Unique Medical Perspective
John Kocka M.D. is the Medical Supervisor of the Advanced Spine Joint and Wellness Center. Dr. Kocka trained at the Cleveland Clinic where he completed residency in Family Medicine with special training in preventive and sports medicine.
Prior to founding Premier Health Clinic as a family practice, sports medicine & wellness physician, he was the Medical Director at the Twinsburg Urgent Care and Twinsburg Health & Wellness Center. Dr. Kocka has previously served as the Medical Director of the NASA's Medical clinic and Fitness Center.
In addition to his Board Certification in Family Medicine, Dr. Kocka is board certified in Age Management from the American Academy of Anti Aging, Age Management Medical Group and physician certified by the Cenegenics Medical Institute. He is a member of the International Hormone Society, International Society For the Study of the Aging Male and the American College of Sports Medicine. He is also a Major in the Air Force reserve, serving with the 910th medical squadron.
Diverse Practice and Interests
Dr. Kocka offers unique knowledge and experience outside his physician experience. With his interest in combat sports, he has been a ringside doctor for the Ohio State Athletic Commission including physician for the Ultimate Fighting Championship. He has won multiple natural bodybuilding and martial arts competitions and is a former coach at Strong Style Mixed Martial Arts. Dr. Kocka stopped competing but his passion and commitment to weight training, functional training, exercise, nutrition, and health remains; serving as an example to his patients. Dr. Kocka believes in practicing the medicine and lifestyle he preaches to his patients.
Call today to schedule an appointment!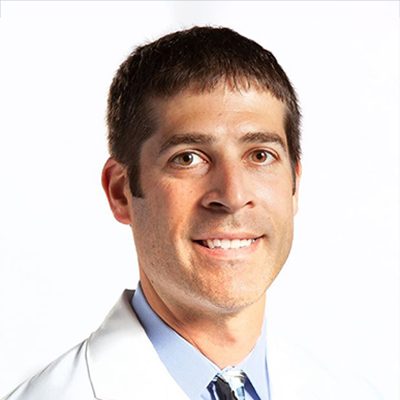 Orthopedic Spine Surgeon
Brad Picha M.D.
Dr. Brad Picha, M.D. specializes in non-operative and operative adult spine conditions along with general orthopaedics
Dr. Picha specializes in both operative and non-operative conditions of the spine as well as general orthopaedics. 
After graduating from Denison University, with a bachelors of science in biology, he went on to attend Case Western Reserve University School of Medicine obtaining his doctorate in medicine.  After this, Dr. Picha went on to Dayton, Ohio, for an orthopaedic surgery internship and residency at Wright State University department of Orthopaedic Surgery.
Following residency, Dr. Picha completed a fellowship in adult spine conditions at OrthoIndy.  After fellowship, Dr. Picha joined Youngstown Orthopaedic Associates as a private practice physician specializing in adult spine conditions and general orthopaedics.  Following this Dr. Picha was then employed at Laser Spine Institute until joining Precision Orthopaedics with a focus on minimally invasive procedures.
Dr. Picha's main focus is on improving the health and well-being of his patients through both non-operative and operative measures.  Dr. Picha is currently board certified by the American Board of Orthopaedic Surgery and is a member of the American Academy of Orthopaedic Surgeons.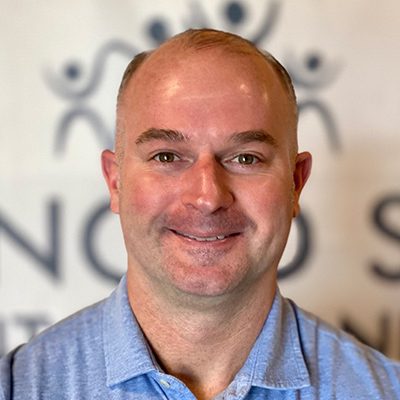 Physician Assistant
Troy Naftzger PA-C
"I became a medic in the military right after high school. It was through my work as a medic that I was introduced to the profession of physician's assistant. I found it interesting to learn that you didn't need to become a medical doctor to impact peoples' health and help to improve their lives. I knew this would be the career path for me."
Troy spent ten years working for one of the nation's most renowned and respected reconstructive shoulder surgeons at Ohio State. After years of working in orthopedic and reconstructive surgery, he decided it was time for a change.
"Too many people are having surgery and seeing serious complications afterwards. I feel surgery should be the last option, not the first." Troy started looking around for other more natural avenues that were true to the rehabilitative principles he learned during his residency.
Finding and Correcting Problems
"I saw the way chiropractors treat the cause of the problem and how the corrective care model of chiropractic fit my beliefs perfectly."
Troy has been working with chiropractors and other health care professionals for 10+ years. Through this, he's learned that chiropractors don't just treat pain. "Our main focus at Advanced Spine Joint & Wellness is on your health and your body's function instead of just managing your symptoms."
Family and Faith Come First
Troy considers himself very family and faith-oriented. He spends a lot of time with his wife and kids and is also an ordained minister. He likes to farm and fish and is a self-proclaimed hillbilly! He enjoys our local and national parks, especially Boston Mills Brandywine. He likes to get his kids outside and moving and is teaching them how to snowboard.
Troy and his wife are very involved in their church and enjoy being able to lead a marriage ministry together. Community outreach is an important part of Troy's life.
I welcome the opportunity to show you the many solutions we can offer to reach your health goals. Call our office today at (330) 721-6504.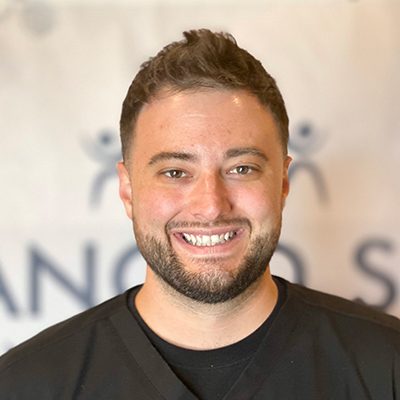 Chiropractor
Jordan Rutz D.C.
Dr. Jordan knew from a young age that he wanted to dedicate his life to caring for people but did not find chiropractic until his junior year of his undergraduate studies. Shadowing many different professions in the healthcare field, ranging from: orthopedic surgeons, physical therapists, occupational therapists, and even Psychiatrists
"I stumbled onto my local chiropractor and after just one day of watching him treat people, and witnessing the type of results and success his care gave, something just clicked for me there."
Healing Starts Here
Dr. Jordan Rutz was born and raised in Ashtabula, Ohio. He graduated from Lakeside
High School in 2007 and continued his studies at Kent State University- earning his Bachelor of Science in Integrated Health Science with a minor in Psychology in 2012. He then continued his studies earning a Doctorate in Chiropractic from New York Chiropractic College in 2015, as well as his Masters in Clinically Applied Nutrition. Dr. Jordan joined our team here at Advanced Spine in 2020.
Dr. Jordan is very passionate for the people that he treats and wants to share that
with his community. His goal is to educate and care for anybody that he may come in
contact with, helping his patients achieve their goals, living healthy active lives.
Outside the Office
When not seeing patients, Dr. Jordan likes to go hiking with his wife and their dog. He also enjoys golfing, snowboarding, and hosting a monthly game night at his home!
I welcome the opportunity to show you the many solutions we can offer to reach your health goals. Call our office today at (330) 721-6504.
Chiropractor
Matt Meehan D.C.
Dr. Matt Meehan knew from a young age that he wanted a job that involved helping others. He became a chiropractic patient in high school when he played football and basketball. ''Our team doctor was a chiropractor. He helped the whole team function better and recover from injuries quicker."
Healing Hands
Dr. Meehan attended Palmer College of Chiropractic in Davenport, Iowa. He received his Doctorate of Chiropractic degree in 2010. While there, Dr. Meehan learned even more about the anatomy and physiology of the human body. He was fascinated to learn about the changes he could make in a patient's life simply by using his hands. "Our society focuses on taking pills to be well, but there is no pill for wellness."
Outside the Office
When he's not seeing patients, Dr. Meehan can be found spending time with his wife and son. He enjoys being outdoors, especially by the ocean. Surfing and kayaking are his favorite water sports. Dr. Meehan also plays guitar in a band.
I welcome the opportunity to show you the many solutions we can offer to reach your health goals. Call our office today at (330) 721-6504.
Chiropractor
Sara Donnelly D.C.
"I chose to go into chiropractic because I wanted to be able to help people who are hurting. It's different to run a test or prescribe a drug than it is to put hands on patients. Working with your hands is much more powerful. It's humbling as you are peering into people's pain which is often their most vulnerable place. It's a grace to have such a tangible role in the healing process."
Healing Starts Here
Dr. Sara Donnelly was born and raised in Ohio and attended Walsh University in Canton, Ohio for her undergraduate and Palmer College of Chiropractic in Davenport, Iowa for her Doctorate of Chiropractic. While in school, she was involved in many campus ministries as well as being a writing tutor. Dr. Sara joined our team here at Advanced Spine in 2021.
Dr. Sara is passionate about the field and being able to find out what technique and modification works best for each person she treats. Especially close to her heart is caring for pregnant women and postpartum moms!
Outside the Office
When not seeing patients, Dr. Sara loves spending time with her daughter. She also enjoys being outdoors, cooking/ baking, and walking her chorkie, Samson.
I welcome the opportunity to show you the many solutions we can offer to reach your health goals. Call our office today at (330) 721-6504.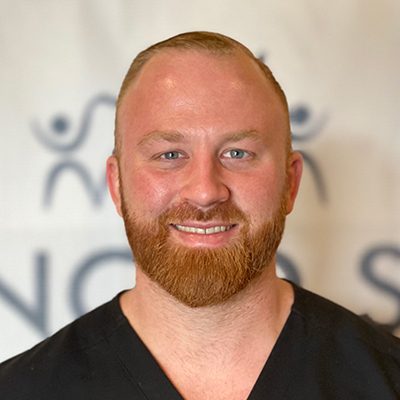 Chiropractor
Cory Sieniawski D.C.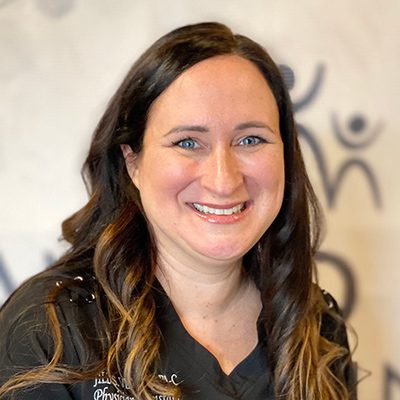 Physician Assistant
Jill Vidrine PA-C
Nurse Practitioner
John Milburn CNP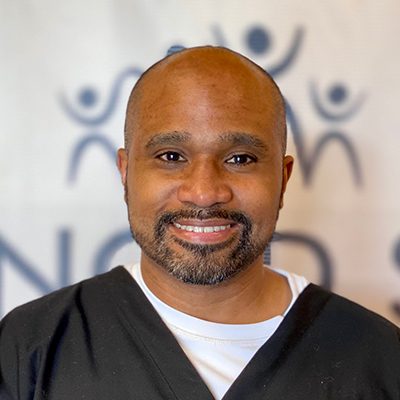 Physical Therapist
Edwin Pierre Vines, PT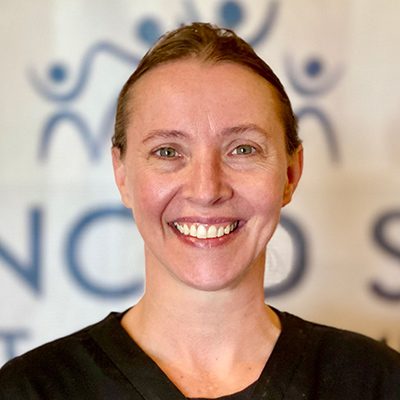 Physical Therapist Assistant
Amanda White PTA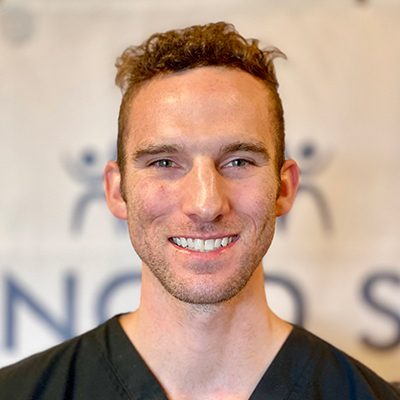 Physical Therapist Assistant
Sam Ramsier PTA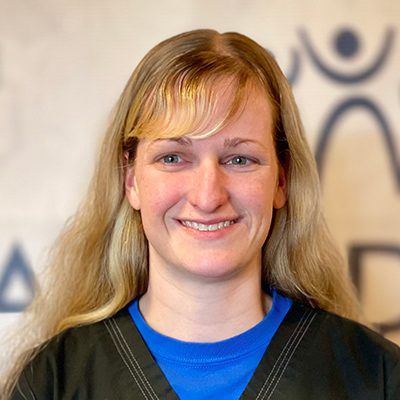 Physical Therapist Assistant
Jessica Smith PTA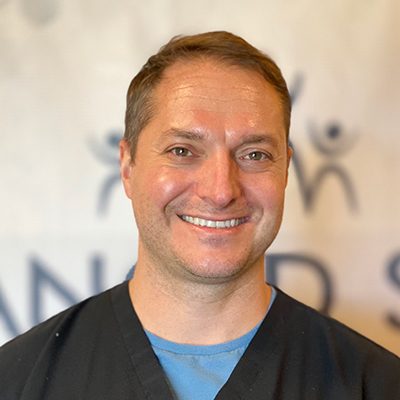 Licensed Massage Therapist
Justin Hale LMT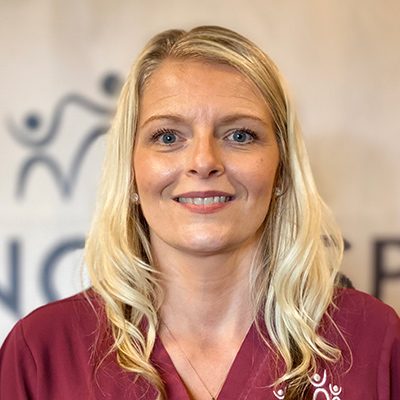 Licensed Massage Therapist
Beth Fabish LMT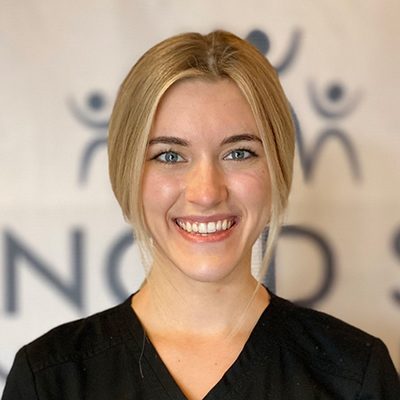 Rehab Technician
Sara Bogue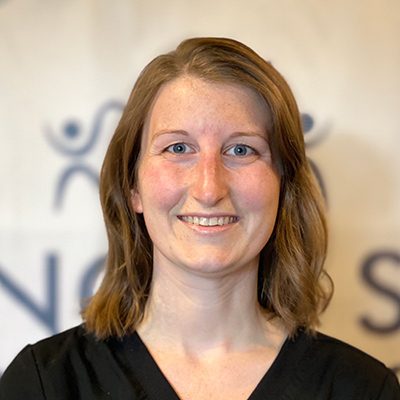 Rehab Technician
Marlee Messner- Pursley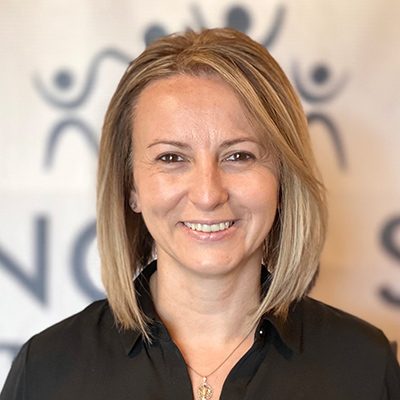 Office Manager
Amy Usanovic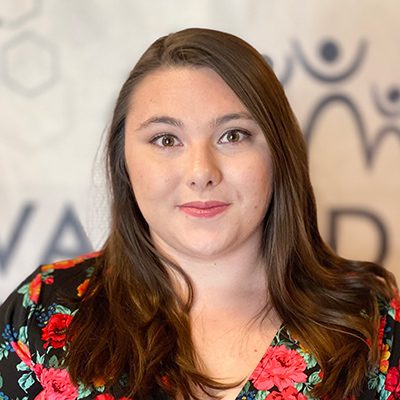 Billing and Insurance Specialist
Breanna Brennan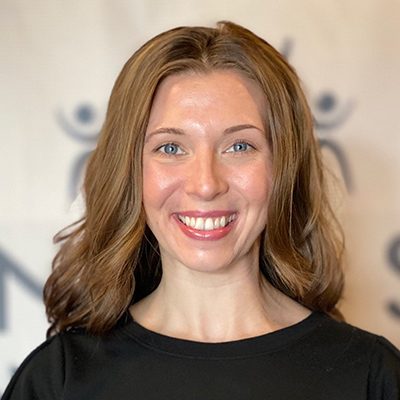 New Patient Coordinator
Emmaly Hall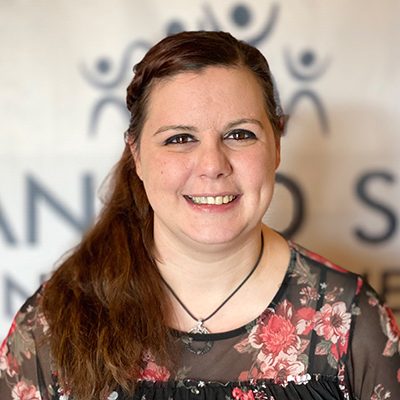 Lead Front Desk
Elise Hannen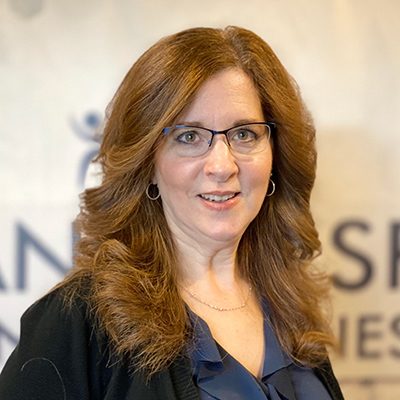 Billing/Accounts Receivable
Laura Trommer CMAA, CBCS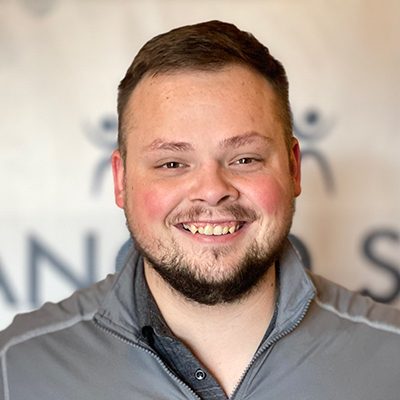 Monday
8:00am - 12:00pm
3:00pm - 6:00pm
---
Tuesday
3:00pm - 6:00pm
---
Wednesday
9:00am - 12:00pm
3:00pm - 6:00pm
---
Thursday
9:00am - 12:00pm
3:00pm - 6:00pm
---
Friday
8:00am - 12:00pm
---
Saturday
Closed