John Kocka M.D. - Medical Supervisor
Offering Patients a Unique Medical Perspective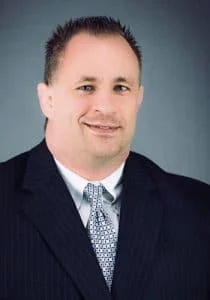 John Kocka M.D. is the Medical Supervisor of the Advanced Spine Joint and Wellness Center. Dr. Kocka trained at the Cleveland Clinic where he completed residency in Family Medicine with special training in preventive and sports medicine. Prior to founding Premier Health Clinic as a family practice, sports medicine & wellness physician, he was the Medical Director at the Twinsburg Urgent Care and Twinsburg Health & Wellness Center. Dr. Kocka has previously served as the Medical Director of the NASA's Medical clinic and Fitness Center.
In addition to his Board Certification in Family Medicine, Dr. Kocka is board certified in Age Management from the American Academy of Anti Aging, Age Management Medical Group and physician certified by the Cenegenics Medical Institute. He is a member of the International Hormone Society, International Society For the Study of the Aging Male and the American College of Sports Medicine. He is also a Major in the Air Force reserve, serving with the 910th medical squadron.
Diverse Practice and Interests
Dr. Kocka offers unique knowledge and experience outside his physician experience. With his interest in combat sports, he has been a ringside doctor for the Ohio State Athletic Commission including physician for the Ultimate Fighting Championship. He has won multiple natural bodybuilding and martial arts competitions and is a former coach at Strong Style Mixed Martial Arts. Dr. Kocka stopped competing but his passion and commitment to weight training, functional training, exercise, nutrition, and health remains; serving as an example to his patients. Dr. Kocka believes in practicing the medicine and lifestyle he preaches to his patients.
Call today to schedule an appointment!
---
Dr. Brad Picha, M.D. - Orthopedic Spine Surgeon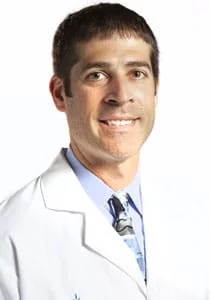 Dr. Brad Picha, M.D. specializes in non-operative and operative adult spine conditions along with general orthopaedics
Dr. Picha specializes in both operative and non-operative conditions of the spine as well as general orthopaedics.  After graduating from Denison University, with a bachelors of science in biology, he went on to attend Case Western Reserve University School of Medicine obtaining his doctorate in medicine.  After this, Dr. Picha went on to Dayton, Ohio, for an orthopaedic surgery internship and residency at Wright State University department of Orthopaedic Surgery.
Following residency, Dr. Picha completed a fellowship in adult spine conditions at OrthoIndy.  After fellowship, Dr. Picha joined Youngstown Orthopaedic Associates as a private practice physician specializing in adult spine conditions and general orthopaedics.  Following this Dr. Picha was then employed at Laser Spine Institute until joining Precision Orthopaedics with a focus on minimally invasive procedures.
Dr. Picha's main focus is on improving the health and well-being of his patients through both non-operative and operative measures.  Dr. Picha is currently board certified by the American Board of Orthopaedic Surgery and is a member of the American Academy of Orthopaedic Surgeons.
---
Troy Naftzger - PA-C
Helping Others Find Health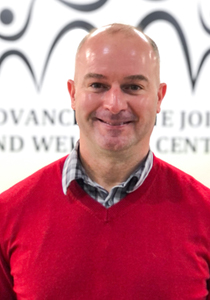 "I became a medic in the military right after high school. It was through my work as a medic that I was introduced to the profession of physician's assistant. I found it interesting to learn that you didn't need to become a medical doctor to impact peoples' health and help to improve their lives. I knew this would be the career path for me."
Troy spent ten years working for one of the nation's most renowned and respected reconstructive shoulder surgeons at Ohio State. After years of working in orthopedic and reconstructive surgery, he decided it was time for a change.
"Too many people are having surgery and seeing serious complications afterwards. I feel surgery should be the last option, not the first." Troy started looking around for other more natural avenues that were true to the rehabilitative principles he learned during his residency.
Finding and Correcting Problems
"I saw the way chiropractors treat the cause of the problem. The corrective care model of chiropractic fit my beliefs perfectly."
Troy has been working with chiropractors and other health care professionals for several years. Through this, he's learned that chiropractors don't just treat pain. Our main focus at Advanced Spine Joint & Wellness is on your health and your body's function instead of just managing your symptoms.
Family and Faith Come First
Troy considers himself very family and faith-oriented. He spends a lot of time with his wife and kids and is also an ordained minister. He likes to farm and fish and is a self-proclaimed hillbilly! He enjoys our local and national parks, especially Boston Mills Brandywine. He likes to get his kids outside and moving and is teaching them how to snowboard.
Troy is a basketball coach for the Christian organization Upwards. Through this, he teaches kids how to find faith and what that means for them. Community outreach is an important part of Troy's life.
I welcome the opportunity to show you the many solutions we can offer to reach your health goals. Call our office today. (330) 721-6504
---
Jill Vidrine - PA-C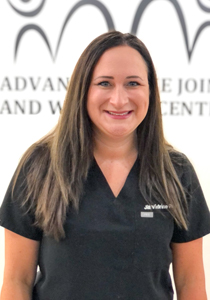 ---
Chiropractor Matt Meehan, D.C.
Influenced by the Team Doctor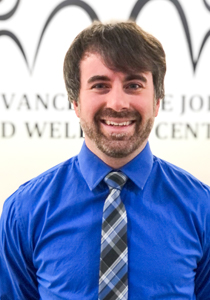 Dr. Meehan knew from a young age that he wanted a job that involved helping others. He became a chiropractic patient in high school when he played football and basketball. ''Our team doctor was a chiropractor. He helped our whole team function better and get over injuries quicker." Dr. Meehan knew chiropractic would be a great fit for what he wanted to do.
Healing Hands
Our society focuses on taking pills to get well, but there is no pill for wellness.
Dr. Meehan attended Palmer College of Chiropractic in Davenport, Iowa. He received his Doctorate of Chiropractic degree in 2010. While there, Dr. Meehan learned even more about the anatomy and physiology of the human body. He was fascinated to learn about the changes he could make in a patient's life simply by using his hands. "Our society focuses on taking pills to be well, but there is no pill for wellness."
Outside of the Office
When he's not seeing patients, Dr. Meehan can be found spending time with his girlfriend and family. He enjoys being outdoors, especially by the ocean. Surfing and kayaking are his favorite water sports. Dr. Meehan also plays guitar in a band.
"I welcome the opportunity to show you all chiropractic can do, without resorting to drugs or surgery. Call today to schedule an appointment."
---
Chiropractor Cory Sieniawski, D.C.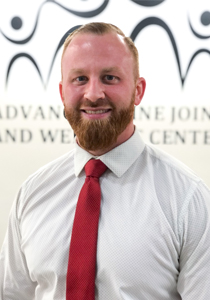 ---
Chiropractor Jordan Rutz, D.C.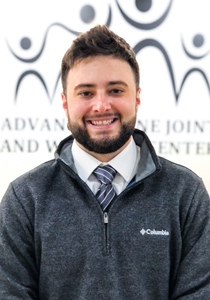 ---
Elise Bokisa - Lead Front Desk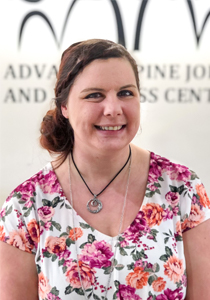 ---
Rylee Oberlin - Front Desk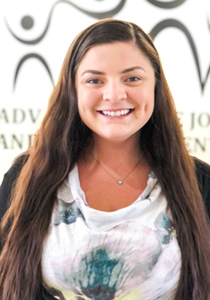 ---
Edwin Pierre Vines - Physical Therapist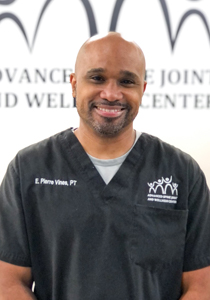 ---
Jessica Smith - Physical Therapy Assistant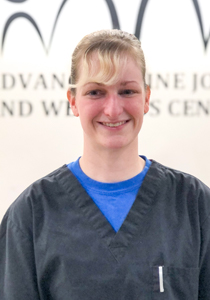 ---
Sam Ramsier - Physical Therapy Assistant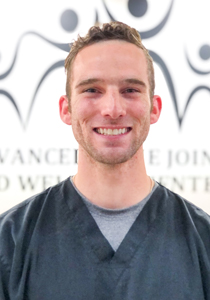 ---
Kerri Humphrey- Physical Therapy Assistant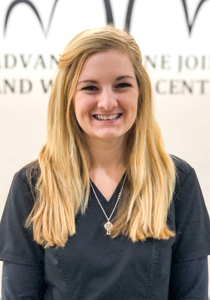 ---
Mariya Jakstas - Rehab Tech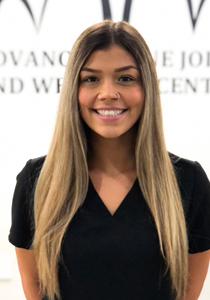 ---
Alyssa Roberts - Rehab Tech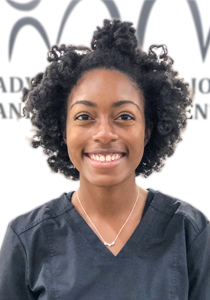 ---
Mackenzie Hrabak - Rehab Tech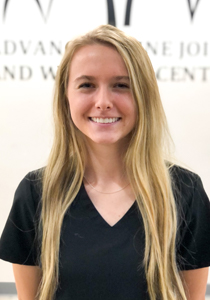 ---
Justin Hale - LMT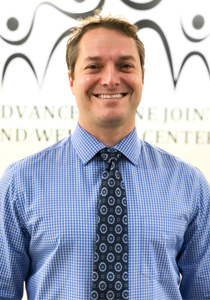 ---
Beth Fabish - LMT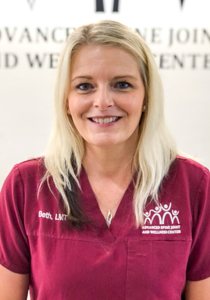 ---
Thomas Kovacs - LMT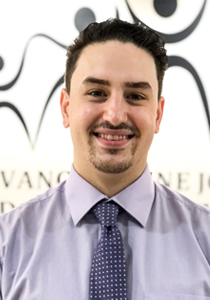 ---
Amy Usanovic - Office Manager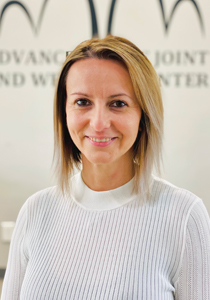 ---
Kyle Hall - Case Manager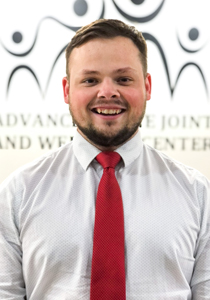 ---
Laura Trommer - Billing Specialist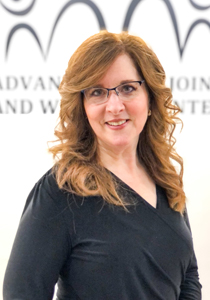 ---
Emmaly Teter - New Patient and Outreach Coordinator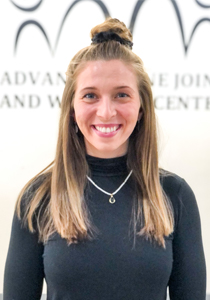 ---
Mary Jane Otto - Marketing Director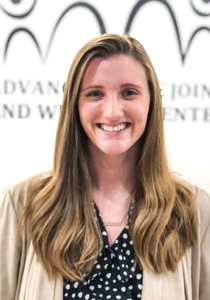 ---
Pamela Houston - Wellness Director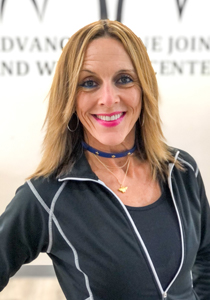 Monday
8:00am - 12:00pm
3:00pm - 6:00pm
---
Tuesday
3:00pm - 6:00pm
---
Wednesday
9:00am - 12:00pm
3:00pm - 6:00pm
---
Thursday
9:00am - 12:00pm
3:00pm - 6:00pm
---
Friday
8:00am - 12:00pm
---
Saturday
Closed