Jenny McCarthy Visits A Highly Rated Local Medina Chiropractor
Many people know her by the work she's done recently as the lead judge on Fox's new hit show "The Masked Singer", others know her by her own "The Jenny McCarthy Show". A local Medina chiropractic office got to know her as Jenny the patient. Learn more about her care in this interview with Advanced Spine Joint & Wellness Center.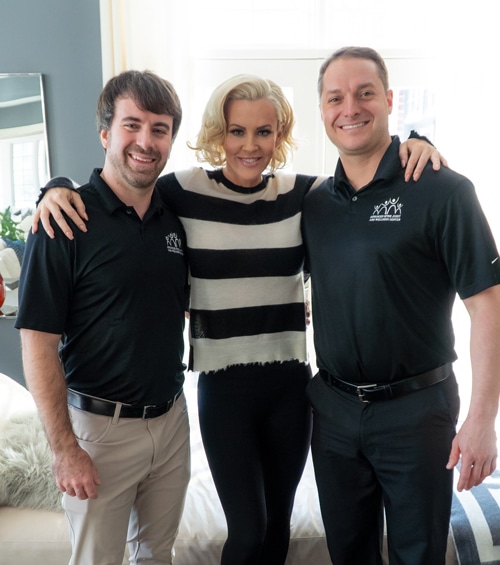 Jenny had initially heard about Advanced Spine Joint & Wellness through a mutual friend. She had been to other chiropractors in the past but wasn't responding well to her care. By reaching out to Advanced Spine Joint & Wellness Center, she was hoping to see better results. Not only was she referred over, but she also did her due diligence and researched them on Google. She found that at the office they have an integrated approach. This means that they are not just a chiropractic office and she had not done well with the isolated chiropractic by itself.
Along with the office being Integrative, they are also one of the highest-rated clinics in Medina on Google and Facebook. After learning these few things, Jenny wanted to give the team a try.
When Jenny met with the team at Advanced Spine Joint & Wellness Center, she explained to them her history of care with her current chiropractor. She told the doctors that she was experiencing lower back and gluteal pain that was not responding well to treatment with the other chiropractor.
Rather than repeating the same approach, the team at Advanced Spine Joint & Wellness Center decided to do something different. They did a lot of massage, physical therapy, and ART prior to the adjustment. The office explains that this makes the patient more responsive and the care is more effective. Since the first appointments, Jenny has been feeling great and she is very happy.
She is planning on seeing the office again in April to check in on her progress. So far, she is doing great post-treatment and maintaining wellness. This next visit in April will be more of a progress check-in.
After an interview with the office, they explain that if someone is experiencing similar symptoms as Jenny, seeking treatment early is better than waiting. It is important to get an accurate diagnosis and imaging is important. Avoid just treating the issue and focus on the cause and stop the issue from reoccurring.
Many people in Medina have tried chiropractic care and have not seen the positive results that you can read about online. This could be due to the fact that they are not trying an integrative approach. The team at Advanced Spine Joint & Wellness Center says that the main reason people like Jenny found them is because they are not just getting better with the isolated treatment. Just chiropractic or just physical therapy isn't enough to help them feel better.
A lot of the time patients need a team-oriented approach and need an office like Advanced Spine Joint & Wellness Center that is focused on Driving Results and are Patient-Centered!